Christian EWERT, President of AMFORI (formerly Foreign Trade Association)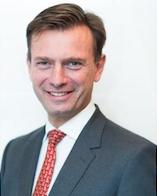 Christian Ewert is the Director General of the Foreign Trade Association (FTA), the leading business association of European and international commerce that promotes the values of free trade and sustainable supply chains. FTA represents over 1,500 retailers, importers and brand manufacturers to promote and defend free trade and supports their international business by providing information and practical solutions towards sustainability in the international supply chain.
In the context of FTA sustainability, the Business Social Compliance Initiative (BSCI) is the leading initiative aimed at improving working conditions in factories and farms worldwide. FTA also provides the Business Environmental Performance (BEPI) that supports enhanced environmental performance in international supply chains. More information is available at www.fta-intl.org.
Prior to his role at FTA, Christian worked as President and CEO of ICTI CARE Foundation, the International Council of Toy Industries' (ICTI) programme to promote social compliance in the supply chain producing for the toy and children's products industry. Christian previously worked as the Chief Operating Officer and Member of the Board of Zapf Creation, Europe's leading manufacturer of branded play & function and collector dolls and doll accessories. For more than 10 years he held the position of Managing Director and Chairman of North Sails Lanka which is the leading manufacturer of products for the windsurfing industry.
Pasquale SGRO, Professor and current Head of the Department of Economics in Deakin Business School, Australia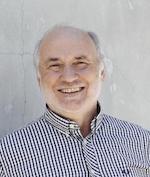 Pasquale Sgro is a Professor and current Head of the Department of Economics in Deakin Business School. Pasquale received his B.Ec (H1) and PhD from La Trobe University and he joined Deakin University as Foundation Professor in Economics in 1989.
Professor Sgro is currently Co-Editor of Journal of International Trade and Economic Development.
His research interests include international trade, growth theory and labour economics. He has published papers in journals such as the Journal of Development Economics, Journal of Economic Dynamics and Control, The World Economy, Review of International Economics, International Review of Economics and Finance, Southern Economic Journal and Economic Record.